Hypnotherapy is internationally recognized and very successful method for treating many psychological troubles, for overcoming personal struggles and breaking free from addictions. Most people got first experience with hypnosis, by some stage hypnosis show, but that is the entertainment part. Therapeutically is generally is most widely used for stop-smoking and efficient weight-loss. It's true power shows in sessions resolving major psychological traumas from the young age, that stop adults from living fulfilling life, until such trauma is released by hypnotherapy.
We most commonly have patients coming for hypnotherapy session, to resolve all sorts of phobias, mostly started from bad experience in the past. Most common phobias are: vertigo (phobia of heights), stage freight, animal phobias (ie from snakes, spiders, dogs, cats), claustrophobia (closed spaces), and others.
Now days more and more people come to see us for hypnotherapy that resolve their public appearance anxiety, facing superior employees, family members, and other figures of authority.
As preventive measure we often do session of hypnotherapy to set clients on new life track in terms of "healty" thinking and perception in life, so one can get in tune with it's own body and personality and thus resolve health, mental and business issues.
In most cases it's enough a single hypnotherapy session, except in cases of weight loss where we suggest to get involved in entire program.
Please fill up form bellow to reserve your session at available date
Most common issues
Stop Smoking
Weight Loss
Traumas PTS
Phobias
Health
Public speaking
Denis Žvegelj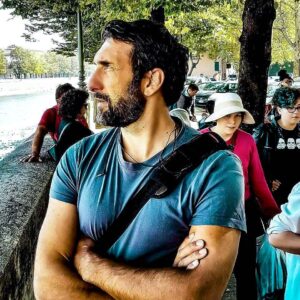 Certified Lecturer and Trainer of Conversational Hypnosis Professional Hypnotherapy with IAPCH
Certified Master Hypnotist for Conversational Hypnosis Professional Hypnotherapy with IAPCH
Certified Therapist for Ericksonian Hypnotherapy with IAPCH
Certified NLP Practitioner, Master Practitioner and Trainer with Richard Bandler (co-founder of NLP)
Aktualne terapije, direktna rezervacija:
Sale!