We perform remote healing with Bioenergy Therapy method. We use biotherapy according to Zdenko Domancic method of Bioenergy Healing. It's done with the help of the photograph. The patient is aware of therapy and is resting while therapy lasts.  Remote healing session normally lasts from 8-24min depends on the patient and severity of the medical condition.  It is done in 4 consecutive days with preset time of each day when healing is performed.  It is in most cases in the evening or morning.
Remote healing is just as successful as in person healing, and much more practical for patients that live great distance away.
Most frequently we are dealing with many chronic diseases, cancer treatments and inflammations of all sorts.
Remote healing can be expanded to full blown Z4 protocol, but preferably with patients that have at least one direct experience here in Revive Temple.
Please Fill up form bellow, to apply for available term:
Success in treatments
Chronic diseases
Cancer
Injuries
Inflammations
Auto Immune Illnesses
Diabetes
Denis Žvegelj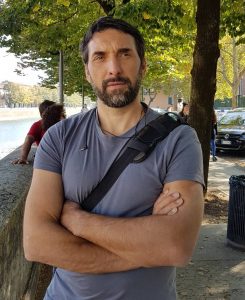 Certified Therapist Bioenergy Therapy according to Zdenko Domančić Method
Certified Bio-Energo-Therapist PCA EuroPass #8319
Certified Energy Therapy Practitioner and Master Practitioner ANTOS(tm)
Wire Transfer to:
Denis Zvegelj s.p.
Ljubljanska 8, 4260 Bled, Slovenia
IBAN SI56 1010 0004 5553 620
SWIFT BAKOSI2X
Banka Intesa Sanpaolo d.d.