WHAT is Z4H, Z4L or just Z4 protocol so many people are talking about?
Z4 or most frequently used abbreviation Z4H protocol is a set of a daily routine of eating, physical and mental exercising, and energetic work.  Regime in it's full form is strict and takes nearly all day activity.
WHY Z4? Z4 is named as 4 part/element protocol because it is simultaneously changing 4 aspects of us or our life.  Those four parts are Physical Body, Mind, Energetic body and Immune system,which are all interconnected, and you can feel full potential when they all work flawlessly together.
Z4 protocol ingredients:
Nutrition is based off the famous Gerson therapy recommendations, and it set to around normally 10 "meals" a day, which are only freshly squeezed juices, of different flavors and ingredients, but are separated into Citrus, Fruit and green juices.  Amounts and exact number is normally suggested individually by qualified therapist.  There is normally some min breakfast and lunch both in a form of a light soup or bowl of salad/crunches.
Physical Exercises is by default relatively mild and consist of minimum morning (longer) and evening routine and a midday "hour of power".  Routines are the form of stretching and light exercises.  The "hour of power" is normally a light cardiovascular workout

Mental Exercises is normally connected with breathing techniques.  There are several techniques that are used to speed up body recovery, focuses to process of healing, and protecting our minds from steering off track.  One big part of mental part is also cold exposure done according to famous dutch Iceman Wim Hof and his WHM (Wim Hof Method) Which mean there are cold shower or icy water swims.
Energy work is normally also part of morning and evening routine, for balancing aura. In therapeutic setting Therapist perform 4 day Bioenergy Healing Therapy according to Zdenko Domancic.
Z4 protocol key activities:
Eat, Breath, Focus, Train
Most Common for:
Cancer
Chronic diseases
Auto Immune Illnesses
Inflammations
Diabetes
Injuries
Denis Žvegelj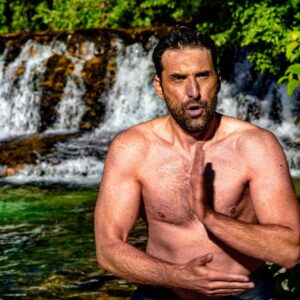 Check available dates for live Z4 program