With exponential growth of EMF Radiation pollution, the geopathic stress is getting less attention.  It's true that nowadays with 5G implementation, on top of the WiFi, Bluetooth, Smart Meters, and other wireless technologies overpower geopathic radiation by many magnitudes.  Yet harmful radiation is still there and when you spend lots of time in such areas you are prone to hurt your immune system, at first, and later getting different medial issues as a result of it.
It's absolutely crucial to check at least your bed, and your office spot for such radiation, since you spend many hours in the same spot, thus allowing those harmful radiation disrupting your own energy fields.
We do on-site testing for EMF pollution and Geopathic stress.  Remotely we can reliably do only analysis of the geopathic stress, but at the same time we can identify which kind of radiation is causing most of the problems, so it is very helpful as a further guide for the next steps.
Our general recommendation is to avoid such radiation rather than using any sort of protections
Please Fill up form bellow, to apply and order the test:
Typical problems
Cronic Fatigue
Pains and Aches
Leukemia
Cancer
Insomnia
Nightmares
Denis Žvegelj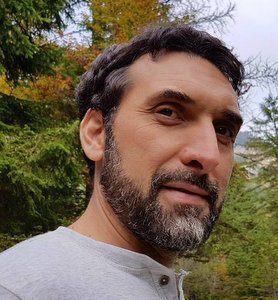 Certified Therapist Bioenergy Therapy according to Zdenko Domančić Method
Certified Bio-Energo-Therapist PCA EuroPass #8319
Certified Dowsing Therapist and Diagnostic