Join our exclusive Z4H program
It is one week (7days) program, starting Monday, and finishes next Monday. It is a life transforming experience based program. Daily routine is intense and you will not have much time to do anything else but resting.
Who should attend:
Most frequent attendees are cancer patients and chronic disease patients, and then people with burn-out syndromes. Patients must be in the stage that is still "self-sustainable" so you are able to walk, do some physical exercise, prepare food for your self, and take care of your body.
Z4H protocol has 4 parallel stages:
Nutrition is based off the famous Gerson therapy recommendations, and it set to around normally 10 "meals" a day, which are only freshly squeezed juices, of different flavors and ingredients, but are separated into Citrus, Fruit and green juices. Amounts and exact number is normally planned individually by qualified therapist. There is normally some min breakfast and lunch both in a form of a light soup or bowl of salad/crunches.
Physical Exercises is by default relatively mild and consist of minimum morning (longer) and evening routine and a midday "hour of power". Routines are the form of stretching and light exercises. The "hour of power" is normally a light cardiovascular workout

Mental Exercises is normally connected with breathing techniques. There are several techniques that are used to speed up body recovery, focuses to process of healing, and protecting our minds from steering off track. One big part of mental part is also cold exposure done according to famous dutch Iceman Wim Hof and his WHM (Wim Hof Method) Which mean there are cold shower or icy water swims.
Energy work is normally also part of morning and evening routine, for balancing aura. In therapeutic setting Therapist perform 4 day Bioenergy HealingTherapy according to Zdenko Domancic.
WHY Z4?
Z4 is named as 4 part/element protocol because it is simultaneously changing 4 aspects of us or our life. Those four parts are Physical Body, Mind, Energetic body and Immune system,which are all interconnected, and you can feel full potential when they all work flawlessly together.
WHY SO SUCCESSFUL?
Program has true holistic approach to healing and health. We put full focus on supporting the body to start healing it self. The program takes no shortcuts, and continuously rotates stimulating body-mind connection to switch into full recovery mode. The Z4H Protocol has been tested on hundreds of different patients and they nearly all experienced better results and recovery comparing any other method they tried in the past. Most attendees continue to use Z4H protocol once they return home, to get body continue to finish process of healing. Many also choose to be supervised at least 3 months after the program, to make sure, they Z4H protocol is performed correctly be slightly adjusted when needed, to reap full benefits, the way it meant to.
You can pre-apply to a program in bottom form:
Sale!
Sale!
Sale!
Most Common for:
Cancer
Chronic diseases
Auto Immune Illnesses
Inflammations
Diabetes
Injuries
Denis Žvegelj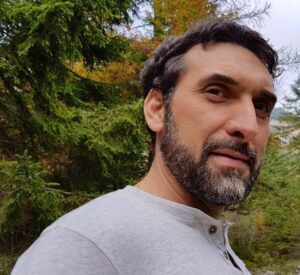 Sale!
Sale!
Sale!
Amazing Experience
Service

Effectivness

Staff

Value

New Knowledge
Experience of a Life Time
From a get go, this retreat is intense, yet soothing on your body. Lots of activities, so you don't have time to think about pains and aches. Denis wants you to be intense and up your game, to get out of your comfort zone. After first day it may seem overwhelming with different exercises, but body adjusts and starts to feel stronger and better.
Would definitely come back, and recommend it to anyone that would like to get their body and mind into healthy vibe.
Heather, Melbourne – AU