Society is slowly getting aware of exponential growth in electromagnetic radiation, that is surrounding us, and it's negative effects it has on our bodies.  Technical radiation (meaning all sorts of radiation caused by man) has exploded in last 20 years.  With invention of wireless technologies, nearly all communication is done and transferred over the air.  Many people are aware of harmful geopathical radiations like underground water source, Hartmann grid, or Curry grid, but those natural sources of harmful EMF radiation are becoming insignificant comparing to powerful technical radiation.    Technical radiation saturating our ECO system with power-grid lines, WiFi signals, GSM signals from mobile devices and repetition antennas (2G, 3G, 4G, and newer 5G each significantly more hazardous for human tissue), Bluetooth, and other modern wireless technologies, which increasingly using more intense microwave radiation.
Below Interview
with famous anti-cancer healing doctor Nicholas Gonzales M.D., who unfortunately died under strange circumstances in 2015, after nearly 30 years of successful practice of healing mostly cancer patients.   It's a relatively short interview, but important for you to understand risks of modern day wireless devices.   You can view more information at the Electro Magnetic Health website, and of course just by googling you will find tons of valuable information.  It's important to know that EMF radiation exposure is cumulative, and we are exposed to it 24h / 365days.  Therefore it's wise to minimize exposure when we can, especially at night while we sleep.  Most people still believe to put mobile on Airplane mode and it will solve the problem, but forget about all WiFi routers or access-points  (even the ones form other apartments/houses), Smart-meters, and most hazardous GSM antenna repetitors (Cell Towers), which are nowadays very densely placed in urban and rural areas.
Nicholas Gonzalez quick history:
Born in 1947 in New York, and after graduating from Brown University in English Literature was assigned by Time inc. to make a study or effects on cancer treatments by orthodontist Willam Donald Kelly who was very successfully treating cancer patients, despite not even being a medical doctor.  Study was meant to be a hit piece, but instead inspired dr. Nick (it's how was later called by his patients), to go to medical school and received medical degree from Cornell University 1983.
He later upgraded Kelley regime to go Gonzalez-Kelley protocol with several different individually adapted diet programs, supplements, and in particularity pancreatic enzyme therapy.  His success rate was far beyond, any rates in conventional medicine, and had many "living proof" patients being healthy 20+ years after terminal stage four cancers.
He published many books, and some extra were published posthumous  (Conquering Cancer in two volumes, or Nutrition and the Autonomic Nervous System)for the patients and future followers and practitioners.
His work was never really recognized by conventional medical community, to the contrary ha was been prosecuted for his success, despite being a medical doctor, and supporting all officially recognized cancer therapies like Chemotherapy and Radiation.  He was most likely one of the victims of mysterious deaths of doctors connected with invention of GcMAF effects and Nagalase presence in vaccines, starting with dr. James Jeffrey Bradstreet
Nicholas Gonzalez MD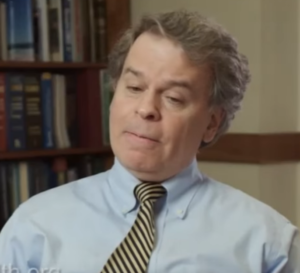 Most harmul EMF radiation sources:
Cell Towers
Mobile devices
Smart Meters (Electric)
WiFi
Smart Meters (Water)
Bluetooth
DECT Phones
Microwave ovens
Power Lines
Laptop computers
TV and monitor screens
Interview: EMF is a Catastrophy in the Making with Dr. Nicholas Gonzalez M.D.
Interview credit to Camilla Rees:
Video from Youtube channel MindToMind
More info EMF radiation:
There is a nice cell tower location website located Here – OpenCell ID so you can see the densities of cell towers.
More info about dr. Nick Gonzalez:
Website of Dr. Nicholas Gonzalez and website of The Gonzalez-Kelley protocol  where you can find more information about this great and successful doctor.
Sale!
Sale!
Sale!